Interview Me for Your Show
Practical Advice and Resources to WOW Your Audience
Let's educate, inform, and entertain your listeners and viewers together!
How can you and I serve your audience the best?
Below you find some of the areas I'm an expert in and that I have created content, products and services around.
My approach is simple: no BS, practical advice only, and strategies that your audience will be able to implement right after the interview!
Lead Generation
Let's teach your audience how they can create a system that generates a constant stream of leads organically (aka without using paid ads).
Podcast Guesting
Podcast guesting is one of the most powerful assets you can use for your business – let's unpack this topic (from A to Z, from what to discuss and how to find podcasts all the way to pitching, generating leads from and monetizing your podcast guest interviews).
Prospecting & Appointment-Setting
Learn about different strategies that can be use to nurture prospects and get your calendar filled with appointments with potential clients.
Podcasting
As someone who has been podcasting since 2014 (with 400+ episodes published) it's fair to say that I know a thing or two about podcasting!
Whether it's topics for aspiring podcasters – like planning, content strategies and finding guests – or more advanced areas like – podcast marketing, lead generation, and monetization – we can cover anything you think would be of value to your audience.
Relationship Selling
What should you do and say when you're on a call with a potential customer?
Hacks, tips, and tools to help your audience close more deals.
Other Topics
I have expertise in other areas too, including communication, email marketing, digital marketing, automation, virtual summit hosting, community-building and public speaking, just to mention a few.
My goal is to provide your audience and show with practical advice and strategies on lead generation, prospecting & appointment-booking, podcast guesting, and podcasting – all with a touch of humor!

I'm a consultant, podcaster (since 2014, with 400+ episodes produced), and international speaker.

Think of me as your lead generation "private eye": I help coaches and consultants find and generate the right type of leads, and turn online conversations with strangers into sales appointments with interested prospects.
Over the years, I've been asked to share my insights on and at places like Forbes, Inc., Entrepreneur, American Marketing Institute, Podcast Movement, We Are Podcast, and Foundr Magazine.

You can learn more about my full story here.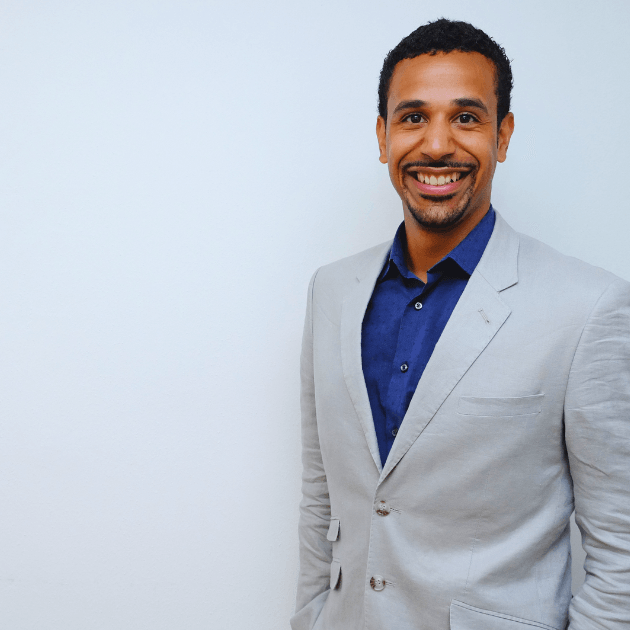 Great Shows I've Been Featured On
I've done interviews for award-nominated and popular podcasts, video shows and virtual summits, including:
"I have published well over 100 episodes and can say without a doubt that Yann's podcast guesting system has been the most professional process, making him the most organized guest I've had on the show."
tyson franklin – Host of 'it's no secret with dr. t'
"Loved having Yann as a guest on my podcast. He was thoughtful and generous with his advice – which was so good, I've already applied some of it in my own business with great results.
And I loved how much he cared about my audience – and making sure the content of the interview was 100% "spot on" for them. A great guy and a top-notch podcast guest."
Janet murray – host of 'soulful pr'
"Yann is a podcasting ROCKSTAR!"
john lee dumas – host of 'entrepreneur on fire'
"Pat Flynn is the nicest guy in podcasting in North America, Yann definitely gets the title of nicest podcaster in Europe!"
tom schwab – author of 'podcast guest profits'
Listen to My Past Guest Interviews
I have been a podcast guest for several years now – below you find a playlist with some of the interviews I have done: