Resources & Tools to Help You Improve Your
Lead Generation, Prospecting, and Podcasting
Whether you're just getting started or have been doing it for years, there's something of value for you here.
(Please note that some of the links on this page are affiliate links)
Lead Generation
Use these tools to keep filling your pipeline with valuable leads.
UseArtemis
I use UseArtemis (LOL) to create target lists of leads – with a particular focus on LinkedIn.
I then export those lists as .csv files and import them into Breakcold.
Formaloo
Contact form? Check.

Intake form for prospects?? Check.
Any type of engagement-oriented form (e.g. survey)???
Check, check, and check!
Formaloo is my go-to pick for all things online forms.

Breakcold
Breakcold is the CRM for all my things social media.
I rely on the platform to import lists to focus on and add them to my pipeline.
Additionally, I use Breakcold to start engaging with those target clients – through LinkedIn post and tweet commenting.
Beacon
It's been a few years since I first started using Beacon and I can say that I'm really glad I found it.
It's what I use to create professional-looking eBooks (like this one), checklists and similar.
Sendfox
Have heard of the say "The money is in the list"?
Sendfox is what I rely on to craft landing pages, set up automated email sequences, and manage my email list(s).
WebinarNinja
I got to meet Omar & Nicole (the people behind WN) when we all spoke at We Are Podcast in Australia years ago…they're simply awesome!
And so is the platform. You can use it to set up and present live and pre-recorded webinars, series, challenges and more.
Free Course: 7 Days to More Leads
Are you a coach, consultant, or a freelancer and are afraid that your pipeline will run dry? The solution to that is made of two words: lead generation.
Want to know about the strategies I've used to generate over 40,000 leads – without spending a single penny in paid ads?
Join me for in this free course where I'll walk you through each one of them, and get ready to transform your lead generation approach, fill up your calendar with appointments, and boost your business as a result!
Prospecting, Appointment-Booking & Sales
If you're serious about prospecting for your business and would like to get more appointments booked, these apps are for you.
Sendspark
Video is the next-best thing to in-person interaction, so why wouldn't you use it?
Sendspark is one of my favorite tools to do that – I can use it to record or upload videos, customize them, and send personalized videos messages by either email or LinkedIn.
StoryDoc
Goodbye "old school" decks, hello StoryDoc!
If you'd like to not only share more information with prospects but to actually WOW them, this platform is for you (oh yeah, Meta uses it too…).
Modern-looking pitch and sales decks, eBooks, one-pagers, and proposal – the StoryDoc templates library is quite impressive.
Reply
Reply is the first tool I have used (and still use) to nurture prospects on LinkedIn.
You can create campaigns that you can trigger and execute in a semi-automated fashion, meaning that you'll be able to warm prospects in just a couple of clicks.
GroupApp
There are different ways to build and manage an online community, and GroupApp ranks at the top.
I like everything about it, starting from its clean and easy-to-use interface, slick design and community member-engagement features.
If you're focusing on gathering "your people" on a cool platform, check GroupApp out.
TidyCal
"Can you talk on Tuesday at 10am?"
"Wait, which time zone are you in?"

"Any other time works for you?"

Avoid time-sucking back and forth exchanges thanks to TidyCal!
Set up your scheduling tool, sync it to your calendar and connect it to a platform like Zoom or Google Meet… and you'll be ready to talk with prospects (at the best time for both of you).
Ah, and you can connect it to PayPal and Stripe to.
Sellix
Are you looking for an easy way to sell online and don't want to go for the "usual suspects"?
Then, take a closer look at Sellix!
It's a platform you can use to sell pretty much anything, be it services, software, subscriptions, and courses.
And you can even get paid through cryptocurrencies.
Hi, I'm Yann!
I help coaches, consultants, and agency owners generate more leads, book appointments with prospects, and close more deals.
In addition to the resources you see on this page, I have several more through my store – check them out by using the button below.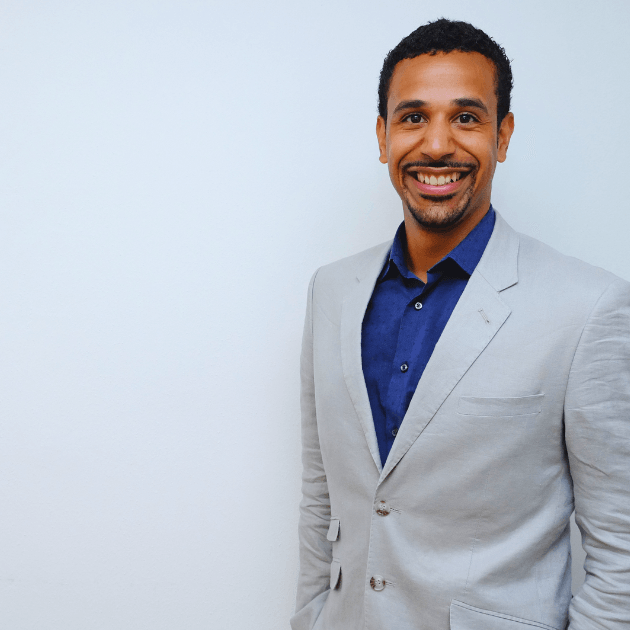 Podcasting & Guesting
Whether you're a podcast host, a podcast guest, or both, these resources will enhance your overall experience.
PodSeeker
How would you like to get access to a (growing) database that includes more than 2 million podcasts?
It's an invaluable resource to help you find shows, research them and, if you're a podcast guest, have the information you need to reach out to the host to pitch yourself.
Zencastr
It's been ages since I came across Zencastr while I was looking for an option to record remote interviews (it must have been 2016…).
How much the platform has grown since!
You can use Zencastr to record audio-only or high-resolution video interviews in a matter of clicks – do I need to add more?
SpeakPipe
Are you looking for an easy way to receive voice messages or audience questions?

Then, look at SpeakPipe!

It's the platform I use to gather some expert audio snippets for The Podcaster Lab.
The #1 Mistake That's Costing Your Leads and Clients as a Podcast Guest (and How to Fix It)
If you're a podcast guest and aren't seeing much of an ROI from your interviews, it's probably because of a mistake you're making…
In this video training, we'll dissect the #1 strategy that will give you the most bang for your buck as a podcast guest and will help you generate more leads and appointments with the audience that tunes in.
Additional Resources
More tools to help you get more out of your project management, automation, and sales efforts.
Spark
There are several apps one can use to manage their email but Spark is my #1 pick.
I like everything about it – both the laptop and mobile app – and are curious to see what new features the Readdle team will add to it.
CastMagic
I've only recently started using CastMagic but I'm already thrilled by what I've been seing so far!
The platform lets you unlock the power of AI to have transcripts, show notes, social media content, and summaries created based on your video or audio content.
W-O-W.
Notion
I'm not going to lie: over the years, I've probably used close to 20 different project management apps..!
Initially, I didn't understand what the big fuss about Notion was but when I started using it more seriously, I saw its magic. Projects to manage, checklists & Wikis, client resources and much more… there's soooo much that Notion brings to the table.
Solo.to
There are many platform you could use to create a bio link and connected page to showcase your work, content, products and services but Solo.to is by far my favorite.
There are two things that stand out for me: the incredibly cool design and the wide number of elements that can be added to a Solo.to page.
Routine
Sometimes, you just stumble upon what turns out to be a "hidden gem" – that's the case for me and Routine.
Routine is what I use to organize my weekly schedule and day-to-day work and tasks.
It's a relatively young app, and I can't wait to see what its future holds.
Canva
Canva is one of those tools that doesn't need introductions.
Simply put, Canva can help you with all things visual content, whether it's social media images, business cards, flyers, short clips, presentations or pretty much anything else.
Choose the Best Free Resource for You
Get Instant Access to Supercharge Your Business!
Top 3 Lead Generation Strategies
This free training will transform your lead generation approach – learn about my top 3 strategies to generate leads organically.
Lead Generation Toolkit
The right tool(s) can really help you turn things around. In this eBook, I give you an overview of what's included in my lead generation toolkit.
The #1 Strategy to Convert More Listeners
Are you a podcast guest? Then, stop what you're doing and watch this training now to learn the #1 thing you can do to turn more listeners and viewers into subscribers and clients.